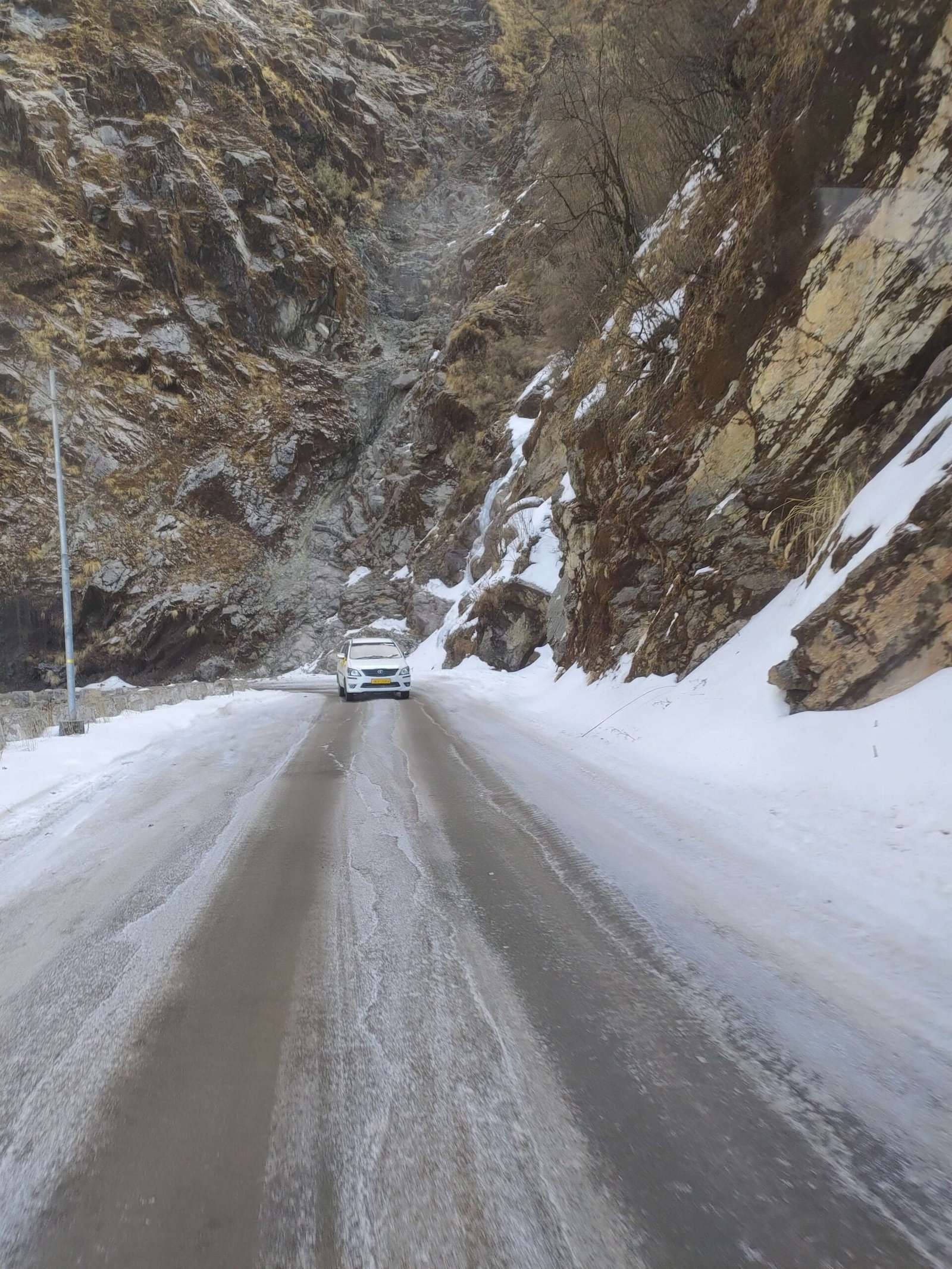 NOTE: The information below may not be accurate at the time of your travel because of the ever-changing COVID travel restrictions. Kindly check the latest situation with a local tour operator before traveling
1. There are 2 ways to get there
You can either fly straight to Sikkim's Pakyong Airport which is at a distance of 30 km from Gangtok or fly or take a train to Siliguri and then travel to Sikkim by road.
So, why would someone take the latter option?
Quite a few reasons actually:
Flights to Pakyong are both scarce and expensive. On top of that, flights to Pakyong Airport have been diverted to Siliguri quite a few times due to visibility issues.
In contrast, Siliguri is a transport hub between Northeast India and the rest of India and is well connected. And if you want to travel by train, this is your only option. Btw, Siliguri's main railway station is the New Jalpaiguri station and its only airport is the Bagdogra airport.
Siliguri is also well connected with Sikkim. Taxis – shared and private hire as well as Sikkim state transport corporation operated tourist buses are readily available.
Side note: The buses are quite well maintained and the AC bus is the best option both to travel comfortably and avoid motion sickness (to the extent possible) without splurging on hiring an AC taxi. It goes without saying, make sure to bring along medication for motion sickness – Sikkim is a hilly state.
2. Some places in Sikkim require Permits
Domestic tourists don't need any permits to enter Sikkim and visit major cities / district headquarters like Rangpo, Gangtok and Mangan.
You do need permits however, to visit other areas including popular tourist destinations like Lachung, Lachen, Gurudongmar, Tsomgo lake and Nathu La pass as well as for the protected Dzongu region.
Unlike other Northeastern states, Sikkim doesn't have one permit (ILP) for the whole state. Each area requires its own permit. On top of that, tourists can't directly apply for permits themselves. You'll have to arrange your permits through a local tour operator or your hotel / homestay.
If you're arranging permits through your accommodation, you'll have to arrange your own transport or have your accommodation arrange your transport as well.
3. Taxis are the main mode of Transport within Sikkim
Taxis are aplenty in Gangtok. For travel within the city, just walk onto the road and hail a taxi to wherever you're going.
If you'd like to travel outside the city, regular and frequent Shared taxis are readily available from Gangtok to Mangan, Pelling, Rangpo (and vice-versa). Do note that they depart from different stands so make sure to go to the right taxi stand. Just ask your hotel or hail a local (intra-city) taxi and ask them to take you to the taxi stand for your destination.
For travel to other areas, you can either hire a taxi straight to your destination or take a shared taxi to the nearest major city and then take a second shared taxi. However, shared taxis for the second leg of your trip – e.g., Mangan to Dzongu or Mangan to Lachung are not very frequent and usually run only a few times a day. This means you might have to hire a private taxi for the second leg or wait for quite some time at the taxi stand. Also note that you will need to arrange permits if required beforehand as mentioned above.
Note that for popular tourist destinations like Lachung, Lachen and beyond, it is usually cheaper to arrange your tour with an operator from Gangtok. If you're on a budget, you can arrange a shared tour where you share your transport but usually not your hotel room with other guests.
Many attractions in Sikkim are at high altitudes. And by high, we mean record breaking high – 13,000 feet and above. The Tsomgo Ropeway, supposedly Asia's highest, for instance is at 14,000 ft.
When traveling to these places, if you experience mild breathlessness, nothing to worry. Slow down your pace or rest for a while. If you experience severe discomfort, however, contact your hotel or tour guide immediately and seek medical help.
And obviously, if you have severe breathing problems, you might want to avoid super high-altitude attractions and / or contact your doctor before traveling.
Payments in Gangtok are a breeze. You can pay using cash, card or UPI. ATMs are plenty and are usually at a walkable distance from any hotel.
Outside of Gangtok, Cash is by far the preferred mode of payment. There are very few to no ATMs and you very likely won't be able to use your card or UPI either. Make sure to carry lots of cash – enough to cover for anticipated expenses, shopping and then some additional cash for unanticipated expenses – when going outside Gangtok. If you're not sure how much to carry, err on the side of plenty especially if you're charting out your own trip and haven't booked with an operator.
6. Some areas don't have mobile network coverage
Again, within Gangtok, don't worry about it. Mobile network is stable and 4G is readily available just like in any Indian metro. Most hotels and tourist establishments offer complimentary Wi-Fi. (If you do take advantage of that, consider using a VPN to keep your data safe).
In border regions such as Tsomgo lake, BSNL has some network coverage. Other networks are not available. In areas in-between Gangtok and border areas, the network availability and quality is intermediate.
7. Be prepared for the weather
Winter (Nov – Mar): Many tourists travel to Sikkim for the snow. If you're one of them, do note that the snowy time is from January to March with the best time to experience the snow being mid-February when there is still lots of snow around but not road-blocking lots.
Needless to say, Sikkim is very cold during the winter months and unless you're used to such weather or want to die of hypothermia, you need to pack the right gear. At a minimum:
Gloves
Shoes – even better if they're hiking shoes
Summer (April – June): It might get a bit cold in high altitudes but pleasant weather overall. You might wat to carry jackets, sweaters, sweatshirts and rain coats just to be safe.
Monsoon (July – October): Sikkim is very landslide prone in the monsoon – half a mountain washing away prone. This is why you're very likely to see BRO workers laying new roads on your trip to Sikkim. We don't exactly have to spell it out: avoid this season.