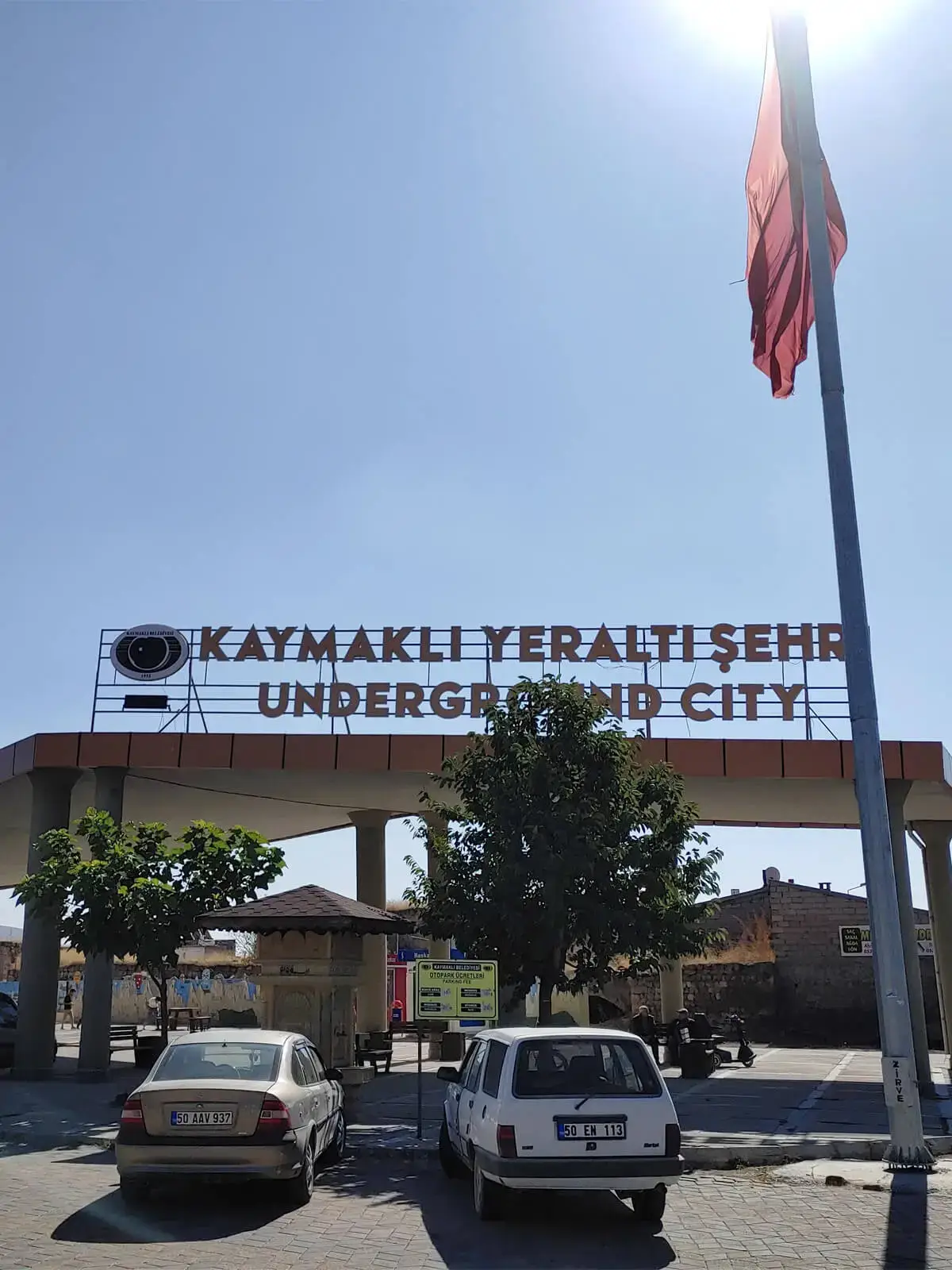 Some context before getting into the tactics
Cappadocia, Turkey is known for its Cave houses, Hot air balloons and Underground cities. While there are quite a few underground cities in the area, only a few are open to public due to safety concerns.
The two most popular underground cities are Kaymakli and Derinkuyu.
Visiting either of them requires a decent amount of physical fitness – you will need to squat and walk through tunnels and climb up and down stairs – many times also while squatting. The taller you are, the more squatting you need to do.
That said, you don't need to be an athlete or in the prime of your fitness to visit and all the effort of exploring the underground city while partly or fully squatting is well worth it though it can get pretty claustrophobic.
The main difference between the two underground cities is that Kaymakli is closer and relatively easier to explore while Derinkuyu is further out and has narrower and deeper pathways meaning your physical fitness need to be that much better
See our Instagram reel to get a sense of what walking through Kaymakli underground city looks like
Green tours offered by several tour operators in Cappadocia cover one of the two cities along with a number of other attractions and are worth the price for the distance covered.
However, you don't have to go on a tour to get to the underground cities – particularly Kaymakli. They are very conveniently accessible by public transport.
So how can you get to Kaymakli using Public Transport?
Getting to Kaymakli underground city from anywhere in Cappadocia is thankfully pretty straightforward and basically has 2 steps:
Step 1 - Take a Dolmus to Nevsehir
Nevsehir is the major city in Cappadocia and is well connected to most other places in the region.
You should be able to get a minibus locally called Dolmus (pronounced doll-moosh or dholl-moosh) from the main bus stop in the town where you're staying to Nevsehir – regardless of whether you're staying in Goreme, Uchisar, Ortohisar or any other town in Cappadocia.
The Dolmus-es have a board clearly listing their destination so it should not be hard to find the right one that is headed to Nevsehir. If you're unsure, just ask a driver or co-passenger at the bus stop and they should be able to guide you.
Once on the Dolmus, let the driver know that you want to go to Kaymakli and they will drop you off at the right bus stop in Nevsehir.
Fares between different starting and ending points are usually printed and fixed above the driver's seat and you pay the driver directly in cash.
Step 2 - Take a Dolmus to Kaymakli underground city from Nevsehir
Now you just need to wait for a Dolmus headed to Kaymakli and repeat the drill.
You don't have to give any special instructions to the driver this time because the Dolmus-es stop right at the entrance of the Kaymakli underground city – sweet!
Getting back is simple as well. There is a bus stop right outside the Kaymakli Underground city complex from where you'll be able to catch a Dolmus to Nevsehir.
From here, you can get a Dolmus to the next destination on your Cappadocia journey or back to your acco for some rest after exploring an underground city.